PCD Pharma Franchise Company in West Bengal – Penardo Biotech is an emerging name in the pharma industry with an aim of becoming the top pharma franchise company in India. We manufacture a wide range of pharma products from all antibiotics to other healthcare products. Our pharma products are best in quality because they are manufactured according to WHO-GMP standards. We are also offering PCD Franchise opportunity in all over India and, and West Bengal is one of our target locations where we are offering pharma franchise opportunity. So if you are looking best pharma company in regions like Kolkata, Hooghly, Howrah, etc. then, PCD pharma franchise in West Bengal is the best option for you.
Penardo Biotech is an Ambala based Pharma Company. We invite people of West Bengal to be our PCD Pharma Franchise partner. We are looking for pharma experts who are hardworking, skilled, dedicated and responsible towards their work if you possess these qualities then we are here for you. Our company is offering Monopoly based Pharma Franchise Company in West Bengal. We provide all kind of pharma franchise promotional tools. There will be no monthly sale target and any restrictions.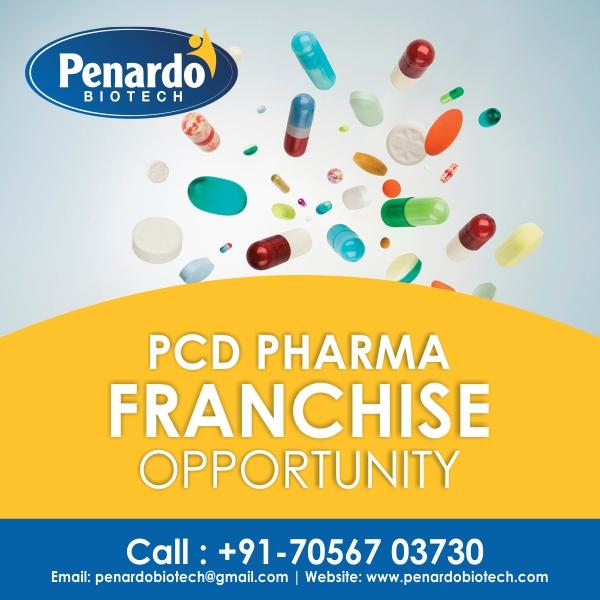 Call now at +91-9996034616 to know about the exciting franchise PCD deals, offer, and benefits in any of your desired location in West Bengal. Being the member of our company for PCD pharma franchise venture you can avail ample of benefits. You can also mail us at penardobiotech@gmail.com. Our company will be happy to serve you with the best medicines.
Opportunities for PCD Pharma Franchise Business in West Bengal
The eastern state of India West Bengal has good opportunities for medicine business. The healthcare system of Bengal is appreciating. The government of India and states has supported the pharmaceuticals industry here very well. You can earn better as a PCD businessman. The living standards and average income have seen good growth. In coming days good development can be expected here. Many MNCs have shown their interest here in West Bengal. This can be the start of a coming age. Our company is covering all the locations for the PCD pharma franchise business. Good demand for quality medicines is also a reason why it is best to start this business.
Penardo Biotech – Top Pharma franchise Company in West Bengal
Haryana based Pharmaceuticals Company, Penardo Biotech is among the top PCD companies. We are the perfect combination of skills and resources. These help us to grow towards success in this highly competitive market. Our main focus is to manufacture and deliver medicines that could improve health as well as treat & cure diseases effectively. We aim at fewer side effects of each drug formulation that we provide to our associates. We are having a wide range of pharma products like tablets, ointments, capsules, soft gels, syrups, injections, liquid suspensions, gels, powders, oils, sachets, etc.
Penardo Biotech is a supreme pharmaceuticals company having a huge customer base and good reputation in the market. The products which we manufacture are highly in accord with the international standards. Penardo Biotech always tries to contribute the best in the health sector with its new and innovative products. Our company is having the best quality products which cannot be found with others. Our products list is very affordable. We are having a Corporate Quality Unit which looks after the quality of the product at every step of the manufacturing.
West Bengal Locations Open For PCD Pharma Franchise At Penardo Biotech
Our company welcomes all the people from West Bengal to be our pharma franchise member here in this beautiful state. Our company is offering a wide area under your control. You get to own exclusive rights to your territories, this will help you maximize your profits as a businessman, you can trust our company for better business deals in east India. All the major cities and towns like Durgapur, Kharagpur, Bardhaman, English Bazar, Shantipur, Baharampur, Habra, etc have been covered by us for a business chance here. The state is divided into 5 administration divisions. They are as follows:
Burdwan division
Jalpaiguri division
Malda division
Medinipur division
Presidency division
Our company will be very happy to have you as our member here in this beautiful state. Here take a look at the districts of West Bengal offered for PCD business by Penardo Biotech:
Alipurduar district
Bankura district
Birbhum district
Cooch Behar district
Dakshin Dinajpur district
Darjeeling district
Hooghly district
Howrah district
Jalpaiguri district
Jhargram district
Kalimpong district
Kolkata district
Malda district
Murshidabad district
Nadia district
North 24 Parganas district (Uttar 24 Parganas)
Paschim Bardhaman district
Paschim Medinipur district
Purba Bardhaman district
Purba Medinipur district
Purulia district
South 24 Parganas district (Dakshin 24 Parganas)
Uttar Dinajpur district
The pharma dealers, pharma distributors, solo distributors, medical representatives, and other pharma experts will be welcomed from all cities of Andhra Pradesh. Contact us at +91-9996034616 for more detail information for Pharma franchise Company in West Bengal.
Kick Start Your PCD Pharma Franchise Business By Associating With Us
PCD Pharma Company in West Bengal can be the best option to take as your startup. This venture has the capability to bring you success. To ease the risk created by warehousing issues, the company has huge decentralized warehouses at various locations. Penardo Biotech offers various opportunities and benefits for the franchise business. Being our associate, you will get the chance to avail the following benefits:
Globally certified medicines
Effective and Attractive packaging
Good profits in sales
Monopoly rights of distribution
Marketing support and Promotional advantages
Timely delivery, and many more!
Contact us to have a transparent pharma franchise business.
Contact Information
Penardo Biotech Pvt. Ltd.
Address: #13, Arjun Nagar
Nanhera, Ambala Cantt – 133001
Email: penardobiotech@gmail.com
Mobile: +91-9996034616