PCD Pharma Franchise in Jharkhand – Penardo Biotech welcomes all those who are searching for genuine medicine business dealerships in Jharkhand. We are an ISO 9001:2015 certified top pharma franchise company in India. Our company offers quiet genuine business opportunities in the form of PCD pharma franchise in Jharkhand and other states of India. The company never fails to impress its clients by providing innovative and effective products with Pharma Franchise Opportunity in Jharkhand. We would like to invite all the people who are keen to be our member of this beautiful state.
The eastern states of India have a good scope as a medicines business. The pharmaceuticals industry is growing well and you can earn good profits here. Penardo Biotech is here with more than 300+ range of medicines and drugs that are DCGI approved. Our company covers diverse specialty segments like pediatric, derma range, general range, antimicrobials etc. We have GMP-WHO certified units for the processing purposes which is taken care of by expert personnel. If you are looking for Pharma Franchise in Jharkhand then contact Penardo Biotech now.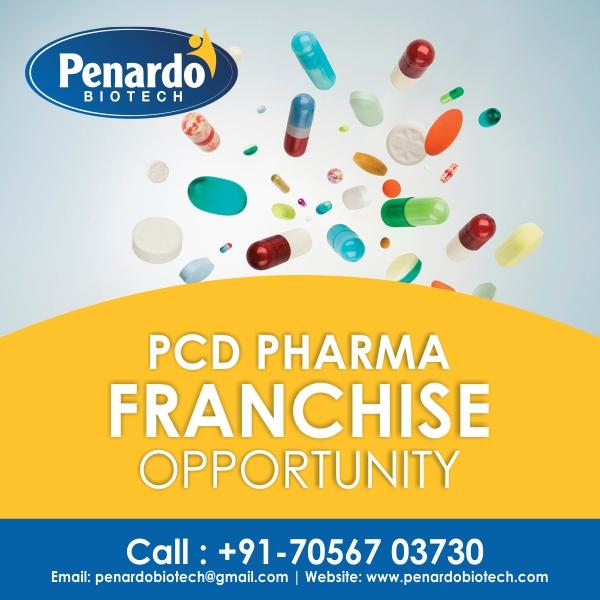 Feel free to call at +91-7056703730 to talk to our representative. You can also send us a mail at penardobiotech@gmail.com with your requirements. Penardo Biotech brings you genuine investment plans and befitting offers for all the locations in Jharkhand at most affordable rates. We are here to serve you with the best quality yet affordable medicines for business.
How Is PCD Pharma Franchise Business Offers Great Future Scope?
Propaganda cum distribution business in the pharmaceutical industry is overwhelming. Medicines have great demand all over India. If you closely look at the pharma industry, it is multiplying year after year. India has the second largest population with greater strength of demand for drugs and medicines. Investing in this industry can provide you good returns and profit in the latter business journey. To start a pharma business, PCD franchise is the best. The sought-after business opportunities provide quite good benefits for those who own them. The investment plans are nominal and better scope in the near future.
What Are The Future Aspects of Pharma Franchise Business in Jharkhand?
Jharkhand is a state in the Eastern regions of India. The government has been supporting the industry very much over the years. Specialization areas like cancer, neuropsychiatric, psychiatric, cardiology etc have been given good attention. The state is growing at a potential pharma place. The state government has help channelize the future of the industry to betterment. The capital of Jharkhand, Ranchi has seen good growth has the center for healthcare services. There are increasing numbers of hospitals and better propagation of medication that has  been encouraged. If you are someone who is looking for genuine business opportunities then pharma franchise is the best.
Become the Partner of Penardo Biotech' Top Pharma Franchise Company in Jharkhand
Situated in the lush green valleys of Haryana, Penardo Biotech brings you a chance to have your own pharma franchise business. Our company is certified with ISO 9001:2015. We are a reputed PCD Pharma Company in Jharkhand, supplier, trader and marketers of drugs and medicines. We own a large portfolio of more than 300+ drugs. They are approved by DCGI. Quality is the first priority. We have always adhered to better quality standards, techniques, and technology for increasing efficacy and durability of the product.
Skilled and experienced experts are hired for a research and development team. They help us get the quality, effective and efficient drug medicines for you.
Smooth delivery systems. We have partnered with well-known names in the country to provide you with a quick and reliable source of on-time delivery.
We have 20+ healthcare segments covered by us. You can choose to be a part of the monopoly basis franchise in any location of Jharkhand at genuine prices.
Packaging is hygiene and done with the best technology. The material that we use for packaging is sterilized for better hygiene and safety.
We have our own manufacturing unit. This helps us bring a better revolution for the development of drugs. Thus, we frequently release new drugs.
Targeted Locations Of Jharkhand For PCD Pharma Franchise Business By Penardo Biotech
If you are someone who lives in Jharkhand or interested in PCD business in Jharkhand then contact Penardo Biotech. Our company is offering a Monopoly PCD Pharma Franchise in Jharkhand. We have covered all the major divisions i.e. North Chotanagpur Division, South Chotanagpur Division, Palamu Division, Kolhan Division, and Santhal Pargana Division. We are offering all the major locations and districts which are as follows:
Bokaro
Chatra
Deoghar
Dhanbad district
Dumka
East Singhbhum
Garhwa
Giridih
Godda
Gumla
Hazaribagh
Jamtara
Khunti
Koderma
Lohardaga
Pakur
Palamu
Ramgarh
Ranchi
Sahebganj
Saraikela Kharsawan
Simdega
West Singhbhum
Penardo Biotech assures you to provide a wide area of each allotted location. We believe in mutual growth and benefits. Thus, a good profit margin is offered to our associates. Unique Monopoly rights make it good in terms of returns and provides you the best prices in hand. You will get promotional support from Penardo Biotech. To know more about us or the opportuities that we have, quickly contact us now.
Contact Information
Penardo Biotech Pvt. Ltd.
Address: #13, Arjun Nagar
Nanhera, Ambala Cantt – 133001
Email: penardobiotech@gmail.com
Mobile: +91-7056703730