Best Pharma Business Options in India – India is a land of opportunity. This combination of the huge market and the vibrant population is rare. Especially for pharma business, the market is evergreen. For entrepreneurs and investors, it becomes difficult to find the best Pharma Business options in India. Well, here the search is over. Because Penardo Biotech is providing the best opportunity in quality pharma products. We have the best business opportunity option in the pharma business. We deal in a wide range of products and provide a franchise opportunity to the distributors.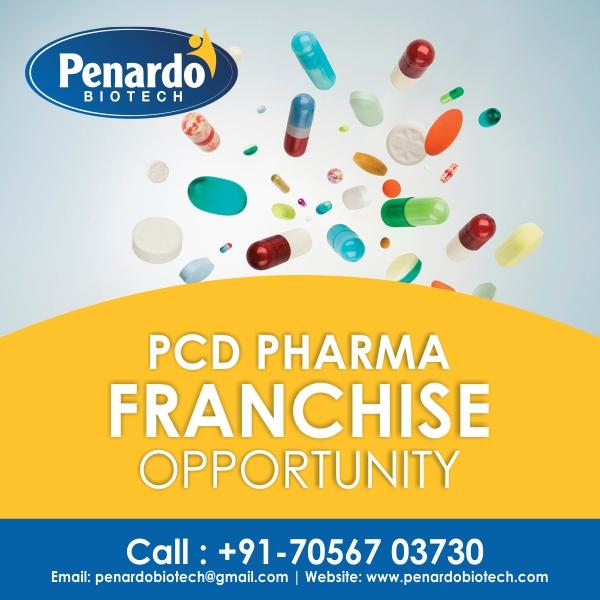 Numerous pharma business operations are present in India, but Penardo Biotech has always stood out among the other pharma companies. Penardo Biotech is ISO 9001:2015 certified Pharmaceutical company. We currently deal in injections, tablets, ointment, capsules, sachet, softgel, etc. We have seen how the world has changed in the past few decades in health sectors, and we have been able to upgrade our products in accordance with these changes. The company also provide PCD pharma franchise. Our mission is to top the best pharma business options in India.
Penardo Biotech Pvt. Ltd. | Pharma Franchise Company
Penardo Biotech is Ambala based company, running in the leadership of Mr. Anil Kapoor & Mr. Harish Sharma, individuals rich in experience of Pharma business. The presence of the company is all over India. The company is prospering toward to become best Pharma Franchise company in India. We are in the market with 300+ quality Pharma products, which are affordable, effective, and standard. Research, produce and introduce the formulations in the market has always been our mission. Our customers hold us dear, and we try to satisfy them as much as possible. We work towards sustainable growth and profit goes to innovation in our business model.
Products
We develop a range of products for the consumers. The main objective has always been quality and we excel at it.  We manufacture products in various forms like tablets, sachet, capsules, softgel, injections, syrup, protein powder, and ointment. We also have ayurvedic range of products. Some of our brand's products present in the market are
Azithromycin 250 Mg (Azidro-250)
Aceclofenac 100mg + Paracetamol 325 Mg (Acigo-P)
Amoxycillin 500 Mg + Clavulanic Acid 125 Mg (Moxhav-625)
Cefpodoxime Proxetil 200 Mg (Dispersible Repod-200)
Cefpodoxime Proxetil 200 Mg (Dispersible Repod-200)
Cefixime 100 Mg (Dispersible Palix-100)
Dicloenac Potassium 50 Mg+Paracetamol 325 Mg (Diclom-P)
Deflazacort 6 Mg (Riocort-6)
Levocetirizine 5 Mg (Bricet-5)
PCD Pharma Franchise
Penardo Biotech provides the best business option for PCD pharma opportunity. Our company is always looking for distributors with a vision and dedication to achieve it. Wide range of pharmaceuticals drug solutions is provided for Pharma franchise. If you're interested in a career in pharma franchise, then we say you consider Penardo Biotech as your business partner. There are the following reasons to choose us:
DCGI Approved Drugs
GMP:WHO Manufactured products
Guidance from experts
ISO 9001:2008 Certified company
Best Marketing Support
Fast Delivery service
Free Sampling
Spacious Warehouses
State of the art Manufacturing units
Promotional Package
What's in for Distributors
Penardo Biotech support, help and take care of our pharma franchise partners as our own. We provide whatever possible to franchises, which can help them to prosper. Our product line is developed through in-house product development, acquisitions, acquisitions, marketing partnerships, etc in accordance to need. We offer our PCD Pharma franchise a few things like:
Exclusive Marketing Cum Distribution Franchise (Monopoly Rights).
Attractive Latest Promotion Outputs.
For the promotion of our product, we will provide Visual Aids with Doctor's Pad, Visiting Cards, Product Cards, Glossary, Gift Articles, Order Book, M.R. Bag,  Attractive Catch Cover, e.t.c.
Best and Wide Range of Products.
Conclusion
Penardo Biotech is a top PCD pharma company in India. Our strong dedication and conviction made us what we are today. We are a quality-centric company oriented towards patients healthcare. To know more about us, visit our website. We will provide you best from our end. Call us on +91-9855087879 or write to us at penardobiotech@gmail.com.